Okinawa Electric Power Company and Okiden CplusC
Sign Memorandum of Understanding with nami™
Collaboration on "Aging in Place" Monitoring Solution
Published on April 18th – 2023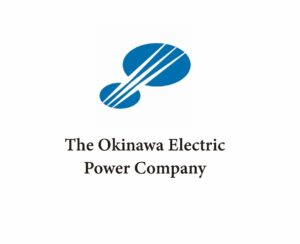 Okinawa Electric Power Company Inc. (President and Representative Director: Hiroyuki Motonaga; hereinafter referred to as "OEPC") and Okiden CplusC Corporation (President and Representative Director: Hiraku Nakahodo; "CplusC") have concluded a memorandum of understanding with nami™, a global IoT platform and AI sensing software ecosystem startup based in Singapore (CEO: Jean-Eudes Leroy; "nami").
The three companies have to committed to collaborate and cooperate in developing innovative new applications for nami's intelligent sensing technology.
nami was founded in 2021 by the entrepreneurs who created WiZ, a smart lighting brand and ecosystem subsequently acquired by Signify, the lighting leader (formerly known as PHILIPS in this industry): WiZ is the world's first smart lighting platform embedded with WiFi sensing technology.
nami has developed an entire intelligent sensing ecosystem, with multiple software layers, analyzing and interpreting human activity in order to enhance building/home security, drive energy efficiency, and improve occupant health and wellbeing. In just a short period of time, nami has established a range of long-term partnerships with global companies (including Internet Service Providers, IoT manufacturers and home security specialists).
Since its inception, nami has been strongly involved in IoT standards and compliance with Jérôme Leroy, its Chief Innovation Officer, being the chair of the wireless signal based ambient sensing Workgroup at Matter, which is part of CSA (600+ technology companies are participating to CSA, including Big Tech players such as Apple, Google, and Amazon).
Background to the collaboration
nami is a world leader in WiFi sensing technology, technology which uses the power of WiFi to analyze and interpret human motion and occupancy — a new global standard for this technology is set to apply from 2024 at IEEE, the world's largest professional organization and technology standardization body.
In May 2021, CplusC, a joint venture established by OEPC, Inspire Corporation ("INSPiRE") and Japan Integration Corporation, invested in and conducted a large-scale social demonstration project "Mimamori for the Elderly" in 12 local government areas in Okinawa (covering more than 60% of elderly residents in the territory): This project, which leveraged WiFi sensing technology, has directly led to this MOU.
What this collaboration means
With the conclusion of this MOU, OEPC and CplusC will promote the spread of "Mimamori for the Elderly", enabling motion and sleep detection without the use of intrusive microphones or cameras, to elderly households in Okinawa and throughout Japan. To achieve this, "Mimamori for the Elderly" will deploy nami's hardware augmented software and its intelligent sensing and motion detection technologies. OEPC and its group companies will also consider a wide range of other areas for potential collaboration and partnership, including energy management, home security, and smart food logistics/warehouses. This will further realize OEPC's corporate slogan, "With the local community, for the local community," and deliver safety and security to local residents
A comprehensive energy company that plays an important lifeline role in all of Okinawa, celebrating its 50th anniversary in 2022. Under the corporate slogan of "With the local community, for the local community," the company is engaged in infrastructure business activities that support people's daily lives and economic activities through energy.
A joint venture between OEPC, INSPiRE and Japan Integration. CplusC deploys WiFi sensing technology, which has succeeded in a large-scale social demonstration of "Mimamori for the Elderly" covering more than 60% of elderly residents in Okinawa, in an alliance with 12 local governments in Okinawa. The company is now moving forward with commercialization, with the aim of delivering "Energy of Heart" throughout Japan.
nami builds software-based sensing infrastructure for responsive smart homes and buildings, solving problems for players in security, safety, building automation, energy optimization, and wellness. It is nami's ambition to replace outdated analog indoor sensors, by enabling a mesh network of AI-powered sensing nodes covering larger areas, and with higher fidelity.
Founded in 2012, a venture from the University of Maryland. Founder and CTO Dr. Ray Liu has been a Distinguished University Professor (Ret.) and Christine Kim Eminent Professor of Information Technology at the University of Maryland, and has developed global pioneering WiFi sensing technology, which is scheduled to become a global standard in 2024. Origin has proven track records especially in US and Europe, including Signify, the world's largest lighting company also known as Philips Lighting, and Verizon, one of the largest telecommunications company in the US. The company is also providing its cutting edge technologies to CplusC's large-scale social demonstration of "Mimamori for the Elderly".
Believing in "Make the World Amazing" through doing what others don't, INSPiRE is a company whose main business is new business development itself, where it 'runs-together' with entrepreneurs who are working to realize innovation, and provides all its resources/expertise necessary to lead them to success in a timely and appropriate manner. INSPiRE has Invested in WiFi sensing technology since 2018, and in CplusC since 2021.